SOPHIE Nuno-Felt Blossom Drop-Style Earrings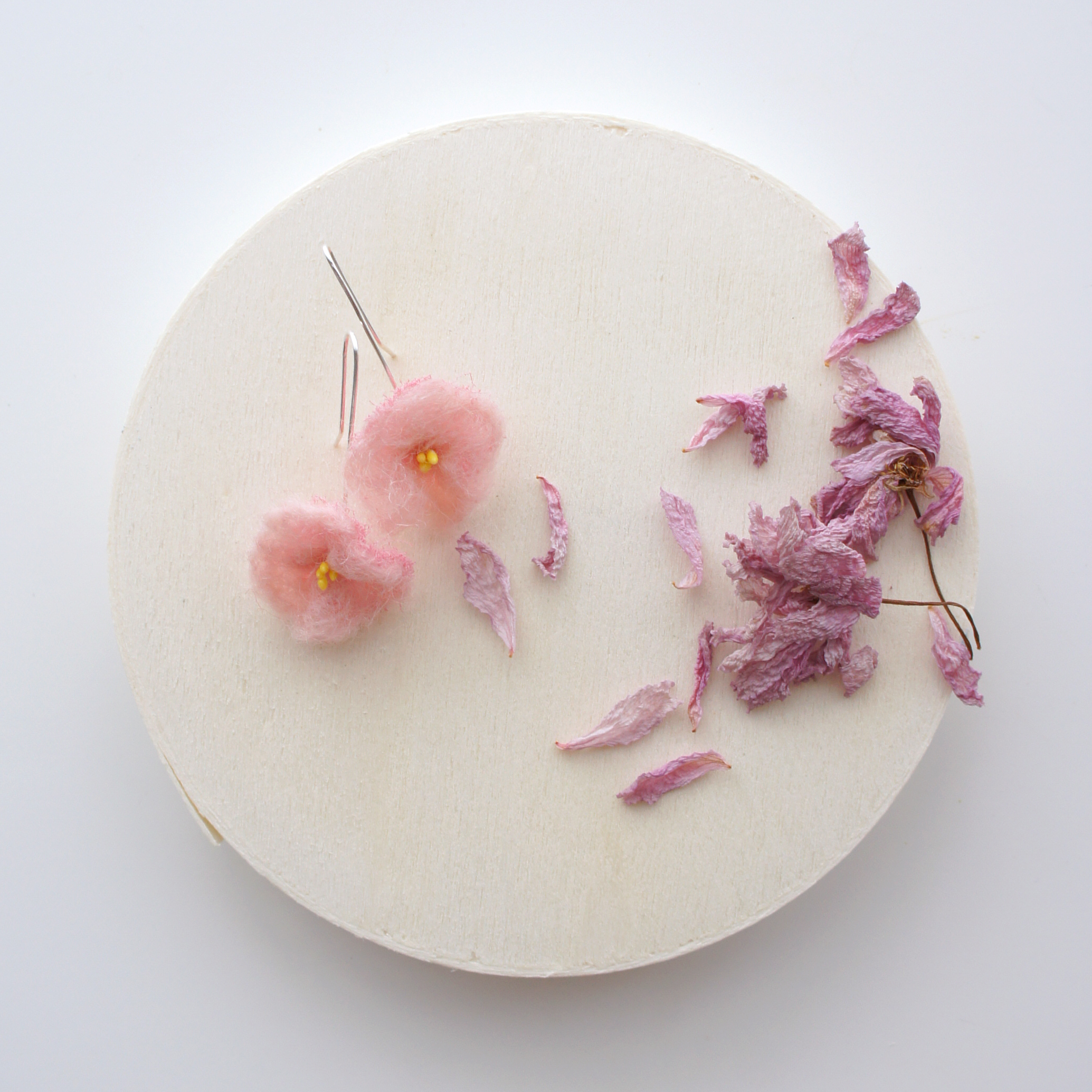 SOPHIE Nuno-Felt Blossom Drop-Style Earrings
Our best-selling SOPHIE earrings featuring delicate handcrafted felt blossoms, coloured sakura-pink with a combination of cochineal and madder. Individually handcrafted from merino wool and silk chiffon, each floral features a center of hand-painted stamens and is set on a 925 silver-filled hook. Dainty and precious, this style is especially popular with working ladies for the versatility, adding a subtle but unique accent to any outfit, be it for work or for play.
Dimensions: approx. ½ inches (1.3cm) wide with 1 inch (2.5cm) drop
Due to the handmade process, each piece is unique and truly one of a kind. As such, the item you receive may differ slightly from the one pictured but no less beautiful.